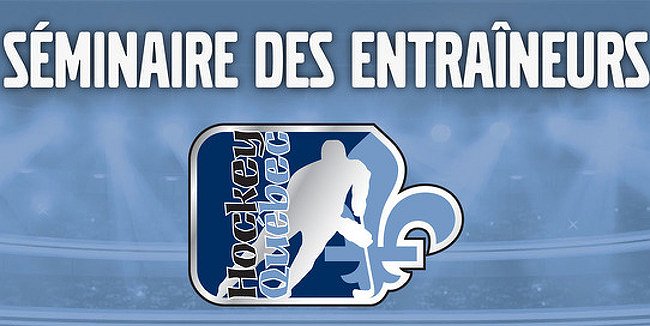 23 Jun 2015
Augmenter les habiletés, transmettre la passion
23 juin 2015 14:29
Le plus gros événement pour les entraîneurs de hockey au Québec, le séminaire des entraîneurs, se déroulera les 31 juillet et 1er août 2015 au Sheraton de Laval. Soyez de la partie pour assister à des présentations données par des conférenciers de renom de la LNH, de la LAH, de l'Europe et de la LHJMQ. Consultez l'encart ci-dessous pour tous les détails!
*Le prix d'assistance sera bientôt dévoilé.
The coaching seminar will be the biggest event for hockey coaches in Quebec. It will be held on July 31st and August the 1st at the Sheraton in Laval. Coaches from the NHL, Europe, the AHL as well as the QMJHL are scheduled to be on hand and give conferences regarding various hockey related topics. See flyer below for more information!
*Pricing will be announced shortly